Inventables and innov8 sales & marketing launches X-Carve in Canada
FOR IMMEDIATE RELEASE ON 5/18/21

Inventables has partnered with innov8 sales & marketing to launch X-­Carve and Easel in Canada, their 3D carving machine and software platform designed for workshops, small businesses and makers of all kinds. ​ By making X-Carve available to ship from within Canada, Inventables aims to help save Canadian based customers on shipping costs and dealing with the complexities of importing products from the United States.
Canadians can now shop for Inventables' products at www.shopinventables.ca
---
Since the original model was first introduced in March, 2015, makers are on pace to complete millions of carves using X­-Carve. Projects vary from engraved signs and furniture to guitars and drones, using a combination of materials including plastic, wood and some soft metals. ​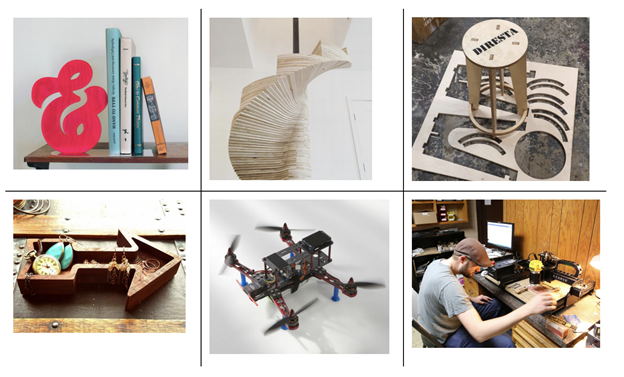 Easel Pro, Inventables' web ­based design software, pairs with X­-Carve to make 3D carving accessible to everyone, and fuel the sharing that has become a hallmark of the Inventables customer community. Perfect for the beginner, it's also been enhanced for more advanced use through compatibility with leading design software packages, including Fusion 360, MeshCAM, and Vectric's V­Carve.
X­-Carve is available in the original model's 1000mm size­­ but comes fully loaded with dust control, controller, 3-year software subscription to the Easel Pro software and more for $2999 CAD plus shipping and tax.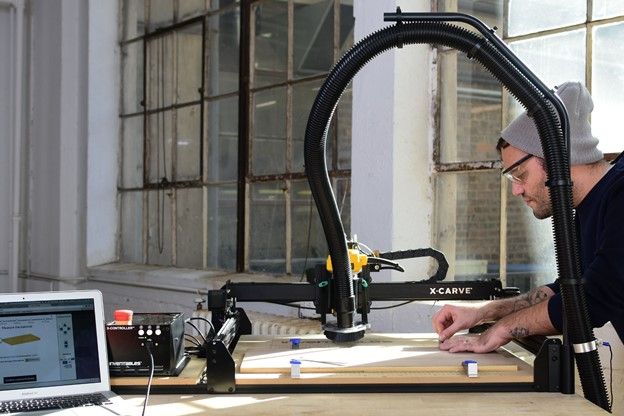 The price point represents an ongoing commitment to inspiring the growing maker movement and entrepreneur spirit for customers building small businesses by combining leading edge technology with value and accessibility. Building upon the success of the original model and inspired by feedback from the Inventables community, the X-­Carve features deliver reliability and great overall performance. Headlining those is the X-­Controller, a combined power supply and motion controller built to support long, accurate and precise carves. The X-­Carve uses a wide MakerSlide in the X-axis for greater rigidity, plus locking hardware, molded belt clips, permanent pulleys, and connectorized wiring that eliminates the need for soldering. Additionally, it includes a sideboard for organizing your electronics and a Z-­probe kit for measuring material height. Combined with increasing support and sharing from the vibrant Inventables community, a full technical support team and training videos and live events, the X-Carve / Easel platform provides a confident carving experience and limitless possibilities.
---
### Note to editors: Photos, video and more information can be found at inventables.com/press and by contacting [email protected] and [email protected]
Contact innov8: [email protected]
---